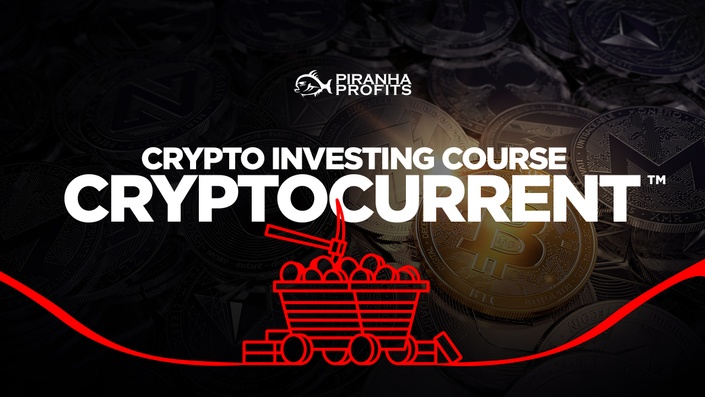 Cryptocurrency Investing Course: Crypto Current™
The Future of Money Is Here! Catch the Crypto Wave and Profit Earlier without the Painful Jargon.
Course Overview
Crypto Current™ is created for traders who want to take action on the crypto boom but are not sure how to start.
Cutting out all the complex jargon, it drives you straight to the core strategies that help you ride the crypto wave at the soonest.
• Are you new to investing? You will learn how to set up your crypto wallet step-by-step and how to profit in a safe and secure way.
• Are you already investing? Then this course will be your shortcut to picking up crypto investing and add to your arsenal of profitable strategies.
Don't waste any more time and trade opportunities. Enrol for Crypto CurrentTM and let us show you the quickest way to enter crypto investing… minus all the fluff.
Packed with easy-to-digest video tutorials, Crypto Current™ gives you the confidence to navigate uncharted waters.
Your Instructor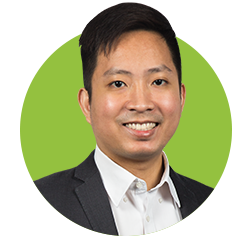 Alson is a former senior proprietary trader at an established boutique firm, where he traded a proprietary fund and achieved the firm's Top Trader Award twice in a row. With his acute market analysis, Alson have achieved a total net profit of more than SGD 1.2 million trading the financial markets over the years.
With more than 8 years of live trading and research, Alson gained insider insights into the market's inner workings. Since placing his first cryptocurrency trade in late 2016, Alson's portfolio has grown over 7500%. In just two years, he grew his account from an initial $40,000 to over $3 million now. His best trades and investments include Ripple, Tenx and ICON, in which he made over 40 times his initial investment.
Hailed a skilful and sincere trading coach, Alson has imparted his techniques to more than 1000 students. As a financial educator, he has shared the stage at regional wealth seminars with renowned investment speaker Adam Khoo.
Course Curriculum
Welcome To Crypto Current
Available in days
days after you enroll
Lesson 0: Evolution of the Internet
Available in days
days after you enroll
Lesson 1: Cryptocurrency Classifications
Available in days
days after you enroll
Frequently Asked Questions
I am a complete beginner. Is this course suitable for me?
Yes! This course is suitable for both beginner and existing investors. Alson will start from the basics before moving into his investing strategies. Each video tutorial is created in a simple-to-understand manner for easy learning. What's more, with our lifetime access, you can always re-watch the videos as many times as you need.
Is the strategy taught in this course enough to help me start profiting?
Yes! On top of investing essentials such as risk management, this course includes Alson's profitable strategy called the Post ICO Pump. You can apply this technique immediately in the markets to start making profits.
Can I get any further discount?
The course fee you see on this page is already heavily discounted to make the course affordable for all investors across the world. Once you enrol for our course, you gain lifetime access where you can re-watch the videos as many times as you like at no additional fee. What's more, you can use our proprietary investing tools (worth USD 300) anytime with no subscription fee or hidden costs. This is truly a value-for-money deal you don't want to miss!
Can I pay in instalments?
We apologise that we do not offer an instalment plan now.
Disclaimer
Nothing in the Site and/or Service is to be construed as a solicitation or offer to sell capital markets products or financial advisory services, and is not to be construed as a source for any kind of professional advice (including but not limited to personal financial or investment advice). No consideration is made to your personal financial circumstances. You should always seek the advice of an appropriately qualified professional before making any financial or investment decision.
Past performance is not necessarily indicative of future results. Investment involves a potentially high level of risk, and may not be suitable for all persons. You may potentially lose some or all of your initial investment, or may even lose more than your initial investment. You agree that you are responsible for using your own judgment when making any investment, including but not limited to making yourself aware of and assessing all the risks associated with any investment as well as seeking advice from an independent financial or investment advisor.