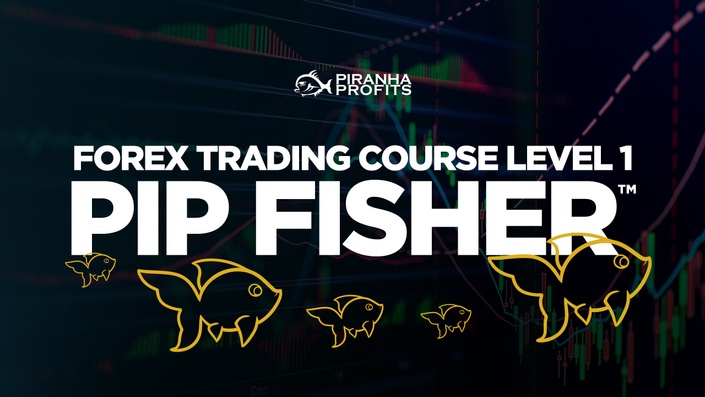 Forex Trading Course Level 1: Pip Fisher™
Tackle Volatile Foreign Exchange Markets with Zero Fear and Build Your Consistent Trading Income… (No Experience Needed!)
You've heard of how people make sizable profits from trading Forex online and you are keen to try. But you are also aware that Forex is "risky business" and you are afraid to lose your capital.
Does this sound like you?
Good news is this — Forex trading, when done right, is a powerful way to build your income… and we're about to show you how.
Why FX trading?
As low as $500 to start — You don't need a lot of capital or risk losing your life-savings.

24-hour market means you can trade any time, 5 days a week. Unlike stocks, you don't need to rush in when "market opens".

You can focus on a few currency pairs rather than study thousands of stocks.

Largest market in the world — $3 trillion per day versus $500 billion for stocks! High liquidity means you need not worry about big players "cornering" the market.

Are you keen to start basic FX trading without wasting money and time on Forex trading strategies that don't work? Do you want to learn a trusted Forex trading strategy that can help you make extra returns every month? Then you'll be happy to read on…


Couse Overview

Pip Fisher™ helps traders navigate the volatile foreign exchange market with 100% confidence, with no fear of risking their capital. This Forex trading course is perfect for new and existing traders who want to leverage the Forex market to build a reliable income stream. Our powerful curriculum is designed to help traders start making Forex profits in the shortest possible time, with sufficient practice.
Trading mentor Adam Khoo knows that 90% of traders lose in the zero-sum game of Forex because they dive in without a solid plan. He created this course with the core elements of foreign exchange trading success to help you cut short your learning curve and avoid burning your fingers in the market.

METHOD + MONEY + MIND = TRADING SUCCESS
Here's Why You'll Love Our Forex Trading Course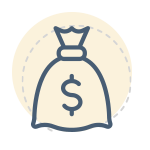 Powerful Strategies for a Reliable Forex Income



You will learn proven Forex day trading strategies that give you an edge over the markets.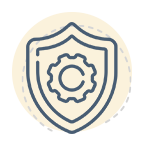 Protect Your Capital with Risk Management
You will learn how to size every trade to keep your risk to a minimum. You will avoid blowing your account just because of one disastrous trade.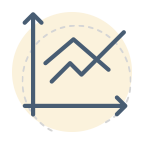 No More Fear and Greed; Only Confidence
You will learn to manage your psychology like a top trader and make solid decisions even on nerve-racking trading days.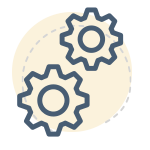 Proprietary tools for Profitable Trading

You'll spend less time trading and more time profiting with our effort-saving tools developed by traders for traders.
Trade Forex Confidently with the Piranha Profits® Currency Strength Meter
Here's a frustration faced by many Forex traders. They try to trade retracements or consolidation breakouts, but whenever they enter, the price reverses and they get stopped out.

"The confirmation candlestick was clearly there, so what went wrong??"


The reason is simple: It's not enough to only look at trends, support levels or candlestick patterns.

Because even if a currency is on an uptrend, if it is weaker than other currencies, you'll find that the moment you enter, it reverses easily. This drains your win rate, which is why most people who start price action trading end up losing money.



Enroll In Pip Fisher™ and Get Access to Our Currency Strength Meter (Worth USD 588)


Using this powerful Forex indicator, you can easily check the relative strength of every currency pair so that you always buy the strongest currency while selling the weakest one. This is what gives you the strongest edge in the forex market.
When combined with the proven forex strategies taught in our course, the CSM is a powerful tool that can massively improve your win rate and bring in reliable profits. Say bye to cold feet when trading forex!
The tool comes in the form of a one-way Telegram channel that posts a snapshot of major currencies every minute, so you can easily compare their strength at one glance!
Happy Students, Honest Reviews
Hear what our students have to say about our Forex trading course!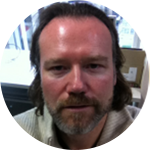 "I believe I am now ready to start trading. Before Pip Fisher™, I was interested but had no idea what to look for"
"The fact that the content covers how to deal with loses was very important to me since that is part of the process but not everybody focuses on that side of trading. Adam focuses on the psychology of trading extensively while other programs do not and this has helped me learn to deal with losses."
- Lex Bouwens, Pip Fisher™ student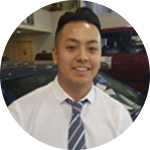 "Very happy with everything Piranha Profits has provided.
Adam is a phenomenal speaker and very honest in what he preaches."
"Thank you Adam for giving some much of your wisdom in the markets. I have really found a speaker I can connect with and can really trust. You are very honest and sincere in your work and I really admire that. I am thankful I came across you on the web. You should definitely take the course before trying to trade out of hope."
- Ben Tsang, Pip Fisher™ student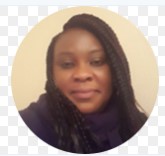 "Pip Fisher™ is the best Forex course ever. Well structured, Easy to understand and apply "
"Adam is passionate about trading and driven to make a difference. I adore the fact that you run the course personally. It really shows that you are a people person and care for others. Keep it up. Thanks for the knowledge transfer. Great support team. Enrolling for Pip Fisher™ will be your best decision ever."
- Mireille Edwards, Pip Fisher™
Your Instructor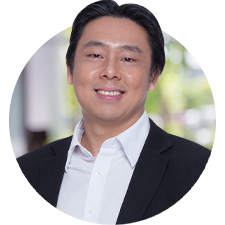 Adam Khoo is an award-winning Singaporean entrepreneur, best-selling author, and professional investor & trader. A self-made millionaire by the age of 26, he owns and runs multiple businesses with a combined annual turnover of $30 million. His business interests include corporate and financial educational seminars, learning centres and youth education. He is the co-founder of Adam Khoo Learning Technologies Group Pte. Ltd (AKLTG), one of Asia's largest training & education companies. In 2020, AKLTG was ranked among the top 29 Best SMEs in Singapore in the Prestigious Enterprise 50 Awards. He is also the founder and principal trainer of Piranhaprofits.com, one of the world's largest online financial training schools.
Adam holds an honours degree in business administration from the National University of Singapore (NUS). As an undergraduate, he was ranked among the top 1% of academic achievers and was a pioneer in the university's scholars programme. He is also a licensed Hypnotherapist and Master Practitioner and Trainer of Neuro-Linguistic Programming (NLP).In 2008, He was conferred the NUS Business School Eminent Business Alumni Award and NUS Outstanding Young Alumni Award 2011 for his exceptional entrepreneurial achievements. In 2008, Adam was also ranked among the "Top 25 Richest Singaporeans Under 40" by The Executive magazine.
Since 2002, Adam has touched the lives of over 5 million people in 124 countries through his live seminars, books and online training. As a renowned financial educator, Adam won the Most Preferred Investment Speaker award in 2016 and 2017, voted by thousands of retail investors at the ShareInvestor Awards. He also led his company to achieve ShareInvestor's Most Preferred Financial Educator award 5 times in 2013, 2014, 2016, 2017 and 2018. Adam is one of the most-watched financial mentors on YouTube with his videos clocking over 35 million views and close to 800,000 subscribers.
Adam has authored over 16 best-selling books spanning the topics of academic mastery, personal development, parenting, finance and entrepreneurship. His titles have sold over a million copies worldwide and been translated into 12 languages. His books include " I Am Gifted, So Are You", "Secrets of Self-Made Millionaires", " Profit from the Panic", " Master Your Mind, Design Your Destiny", " Winning the Game of Life" and " Winning the Game of Stocks".
His success story and achievements are regularly featured in regional media like The Straits Times, The Business Times, Today, Lianhe Zaobao, Berita Harian, Channel NewsAsia, Channel 5, NewsRadio 93.8, The Hindu, Malaysia Sun, The Star and on Vietnamese and Brazilian news. A life enthusiast with an unceasing passion for helping others, he believes that every person deserves to succeed in life. Today, he continues to inspire hundreds of thousands of people around the world through his books, videos and live seminars.
Course Curriculum
Welcome To Pip Fisher
Available in days
days after you enroll
Lesson 1: Introduction to Forex Trading
Available in days
days after you enroll
Lesson 2: The Secret to Consistent Profits
Available in days
days after you enroll
Frequently Asked Questions
I am a complete beginner, will this course be suitable for me?
Yes! This course is suitable for both beginner and existing traders. Adam will start from the basics before moving into advanced Forex trading strategies. Each video tutorial is created in a simple-to-understand manner for easy learning. What's more, with our lifetime access, you can always re-watch the videos as many times as you need.
I already have trading experience. Must I still go through the Forex Trading Course Level 1?
Yes, Forex Trading Course Level 1 is the pre-requisite. It covers all the essential skills that every trader MUST know to be consistently profitable. These include technical analysis, risk management and trading psychology — factors that can make or break your trades. Our Level 2 course strategies are built upon the crucial skills taught at Level 1, so it is vital that every trader understands the Level 1 concepts fully.
Is the strategy taught in this course enough to help me start profiting?
Yes! On top of trading essentials such as risk management and trading psychology, this course includes Adam Khoo's profitable strategy called the "FX Impulse Pullback". You can apply this technique immediately in the markets to start making profits.
Can I get any further discount?
The course fee you see on this page is already heavily discounted to make the course affordable for all traders across the world. Once you enrol for our course, you gain lifetime access where you can re-watch the videos as many times as you like at no additional fee. What's more, you can use our proprietary trading tools (worth USD 500) anytime with no subscription fee or hidden costs. This is truly a value-for-money deal you don't want to miss!
Can I pay in instalments?
We apologise that we do not offer an instalment plan now.
Disclaimer
Nothing in the Site and/or Service is to be construed as a solicitation or offer to sell capital markets products or financial advisory services, and is not to be construed as a source for any kind of professional advice (including but not limited to personal financial or investment advice). No consideration is made to your personal financial circumstances. You should always seek the advice of an appropriately qualified professional before making any financial or investment decision.

Past performance is not necessarily indicative of future results. Investment involves a potentially high level of risk, and may not be suitable for all persons. You may potentially lose some or all of your initial investment, or may even lose more than your initial investment. You agree that you are responsible for using your own judgment when making any investment, including but not limited to making yourself aware of and assessing all the risks associated with any investment as well as seeking advice from an independent financial or investment advisor.