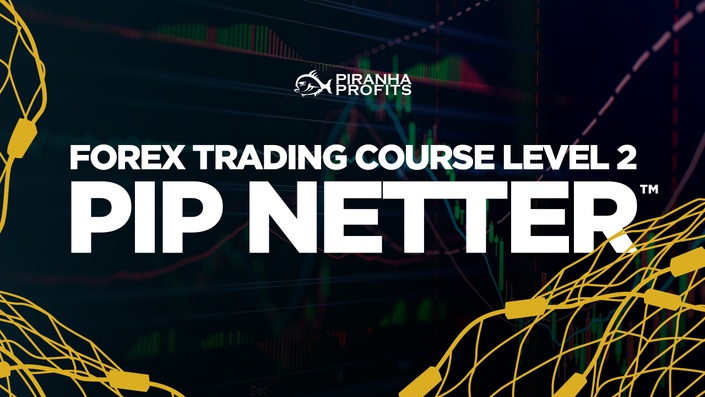 Forex Trading Course Level 2: Pip Netter™
Master 5 Profitable Strategies to Multiply Your Forex Income… Regardless of Market Conditions
Watch Promo
Course Overview
Question: What separates highly profitable Forex traders from average traders? Their inventory of highly-profitable Forex trading strategies. While average Forex traders rely on the same old tactic and wait for the "perfect" setup to fall from the sky, pro traders always have another trick up their sleeves and can find a golden setup even on the driest of days.
Forex Trading Course Level 2 is designed for Forex traders who are serious about taking their profits to the next high. Yes, we're talking about doubling or even tripling the amount of pips you net in every day.
We make this happen by helping you master 5 tested Forex strategies that work in vastly different market conditions.
Slow trading day? We'll show you how to squeeze pips out of the dreaded sideways pattern.
Hypey news day? You'll learn how to cut through the noise and secure sizeable Rs within minutes.
With Forex Trading Course Level 2, you'll never stay idle while others profit. Get ready to stack up Rs like never before!
Loaded with Adam Khoo's closely-guarded and highly profitable Forex trading techniques, Forex Trading Course Level 2 is the edge you must have to achieve a satisfying Forex income.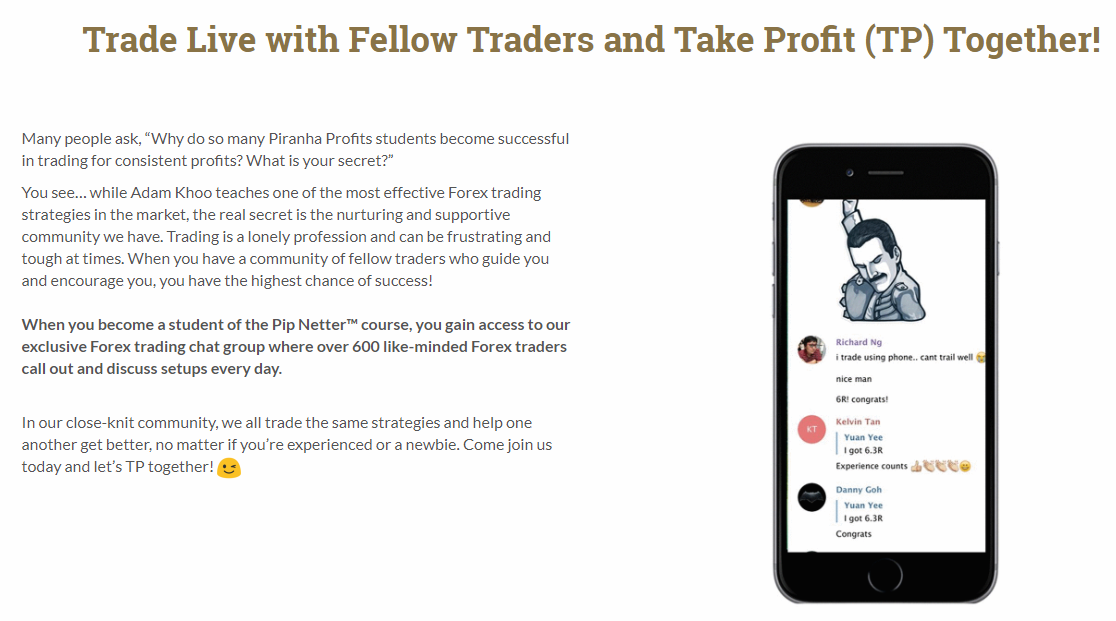 Your Instructor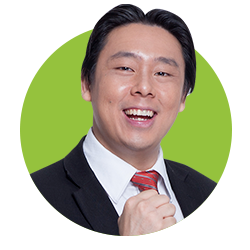 Adam Khoo is a professional Stock, Forex & Options trader, award-winning entrepreneur, best-selling author and peak performance specialist. A self-made millionaire by the age of 26, he is the founder of the Piranha Profits online trading school. He is also the co-founder of one of Singapore's largest training & education companies, with business operations in Malaysia, Indonesia, Vietnam and the Philippines.
As a renowned financial educator, Adam won the Most Preferred Investment Speaker award in 2016 and 2017, voted by thousands of retail investors at the ShareInvestor Awards. He also led his company to achieve the ShareInvestor Most Preferred Financial Educator award in 2013, 2014, 2016 and 2017.
Adam is one of the most-watched trading mentors on YouTube, clocking close to 5 million views on his trading tutorials in just 2 years. In 2018, his channel ranked 12 on Feedspot's "Top 100 Trading Youtube Channels for Traders" and is one of the fastest growing trading channels with over 300,000 subscribers now.
Course Curriculum
Welcome To Pip Netter
Available in days
days after you enroll
Lesson 1: Mastering Forex Trading
Available in days
days after you enroll
Lesson 2: Advanced Strategy 1: EMA Bounce System
Available in days
days after you enroll
Frequently Asked Questions
I am a complete beginner. Is this course suitable for me?
No, this course dives straight into advanced Forex trading techniques. If you are new to Forex trading, you can build your trading foundation skills with Forex Trading Course Level 1.
I already have trading experience. Must I still go through the Forex Trading Course Level 1?
Forex Trading Course Level 1 is the pre-requisite. It covers all the essential skills that every trader MUST know to be consistently profitable. These include technical analysis, risk management and trading psychology — factors that can make or break your trades. All our Level 2 course strategies are built upon the crucial skills taught at Level 1, so it is vital that you enrol for Level 1 before proceeding to Level 2.
Can I get any further discount?
The course fee you see on this page is already heavily discounted to make the course affordable for all traders across the world. Once you enrol for our course, you gain lifetime access where you can re-watch the videos as many times as you like at no additional fee. Many of our students have made back multiple times of their course fee after applying our profitable trading strategies. This is truly a value-for-money deal you don't want to miss!
Can I pay in instalments?
We apologise that we do not offer an instalment plan now.
Disclaimer
Nothing in the Site and/or Service is to be construed as a solicitation or offer to sell capital markets products or financial advisory services, and is not to be construed as a source for any kind of professional advice (including but not limited to personal financial or investment advice). No consideration is made to your personal financial circumstances. You should always seek the advice of an appropriately qualified professional before making any financial or investment decision.
Past performance is not necessarily indicative of future results. Investment involves a potentially high level of risk, and may not be suitable for all persons. You may potentially lose some or all of your initial investment, or may even lose more than your initial investment. You agree that you are responsible for using your own judgment when making any investment, including but not limited to making yourself aware of and assessing all the risks associated with any investment as well as seeking advice from an independent financial or investment advisor.