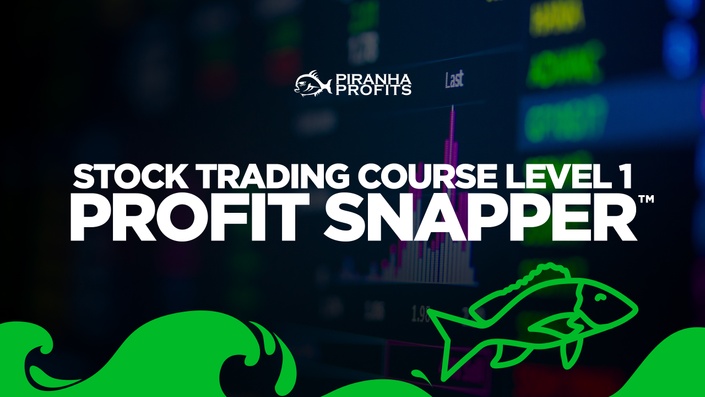 Stock Trading Course Level 1: Profit Snapper™
Learn How To Make Reliable Stock Market Profits with Confidence… Even If You Have Zero Experience
Watch Promo
Dear Fellow Trader, does this sound like you?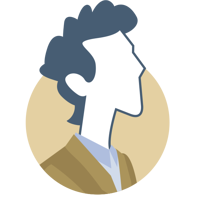 I'm new to stock trading. I tried to learn on my own but got confused by all the jargon and techniques.
I'm looking for a step-by-step strategy that can guide me to make my first trade with ease… without burning my starting capital.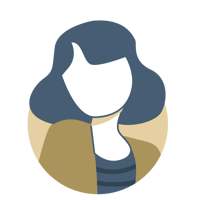 Despite following "gurus"/ "auto-trading" systems/ staring at charts for hours, my account is still in the red. I've no idea what went wrong and I'm tired of losing money.

I need a result-proven strategy to rebuild my confidence and help me see green in my trades again.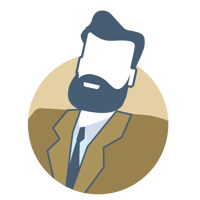 I've been dabbling in the stock market for some time but have had little luck. I'd make some profits, only to lose it all back in the next few trades.
I want to learn a time-tested strategy that can make me a consistent income as a part-time / full-time home trader.



If you're nodding along to these points… know that you're not alone. In fact, professional trader Adam Khoo once went through the same pains — he burnt $30,000 in the stock market by diving in without a sound strategy. This drove him to study the stock markets relentlessly, and three decades later, he has earned millions in profits investing and trading in the U.S. stock market.
The best part? You can now learn the exact stock trading strategy that Adam Khoo and his students use to make 10% to 20% average monthly returns.


Course Overview

Profit Snapper™ is a stock trading course that helps traders gain the confidence to profit in the stock markets, regardless of their current experience level.
The course contains in-depth lessons on technical analysis and features Adam Khoo's powerful swing trading strategy — the Bounce System — that enables traders to make solid monthly returns.

Profit Snapper™ helps traders gain the confidence to profit in the stock markets, regardless of their current experience level.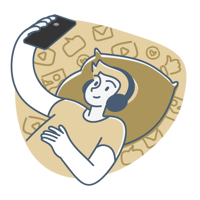 Are you a total newbie? You will learn the powerful building blocks of stock trading from our trading classes that will guide you on your first paper trade in the next 2 weeks.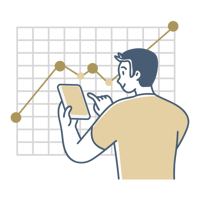 Are you already trading? Then the insights in this course will help you find the gap in your trading plan and help you make that vital strategy tweak to start seeing consistent profits.
No matter where you are in your stock trading journey right now… trading mentor Adam Khoo will show you all the essentials you MUST know to start making consistent profits.

Packed with 15 hours of easy-to-digest video tutorials, the Profit Snapper™ course is your first step to stock trading success.
How Is Profit Snapper™ Unique from Other Stock Trading Courses?
While it's important to have a strategy that works, over the years we've learned that what truly sets consistently profitable traders apart are these: discipline and solid risk management.
METHOD + MONEY + MIND = TRADING SUCCESS

RESULT-PROVEN TRADING STRATEGY
Trading is no one-hit wonder. To profit consistently, you need a proven strategy that works in any market… bull, bear or sideways. You'll learn Adam Khoo's trusted strategy that has beaten the performance of the S&P 500 index year after year.


RISK & MONEY MANAGEMENT
Picking the right stock is just the tip of the iceberg. In fact, a critical error newbie traders make is to over-risk their position or over-trade. Profit Snapper™ is designed to protect your account from getting wiped out. With our trusted position sizing formula, you'll always know the exact number of lots you should trade.

TRADING PSYCHOLOGY
You can have a "sure-win" strategy but still lose if you overlook one thing — your mindset. Many traders sabotage their profits as they get gripped by greed or fear, breaking their trading rules with irrational decisions.
Let Adam Khoo's NLP™ training equip you with nerves of steel even in face of heart-pumping price dips and spikes.
Read the Rave Reviews from Traders around the World!

"Adam is very professional, he knows and practises what he teaches."
"It's been a pleasure to know Adam and watch all his educational videos that help a lot of aspiring traders. I did not regret buying the course. It really helped me a lot on understanding the concept of trading professionally and profitably."
- DENNIS MANIAGO, UNITED STATES

"The practical skills I have gained now will assist me in identifying high probability trades."
"Previously I signed up with brokers who promised that I would make a lot of money, but that never materialised.
Now, I fully understand the financial markets. More importantly, I have learned trading strategies that are so clear and presented in a practical manner."
- MANDLA, SOUTH AFRICA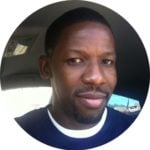 "My experience has been nothing but satisfying."
"The course has given me a level of understanding that has increased my confidence tremendously.
My experience has been nothing but satisfying. I have a passion for the market and am enjoying learning through Mr Khoo and his team."
- HOUSTON L. BOLTON, UNITED STATES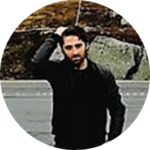 "I have learned so much in a couple of months than I have learned in years in school."
"I really appreciate Adam's work, I have learned so much from him.
I have learned about trading and earned money on the way. You will get a lot more than what you pay for."
- PALANI JAFI, NORWAY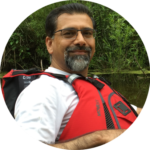 "The course helped me in my journey to becoming a successful trader."
"Adam has a track record of success that is unmatched by other programmes and instructors. Go ahead and enrol as the value achieved will be many multiples of the cost of this course."
- KHALID ABDUL, UNITED STATES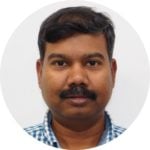 "If you are serious about becoming a successful trader, you got to enroll in this course."
"Thank you Adam for what you do every day to make us better traders. Your ability to explain a complex subject very clearly makes it easy to learn and understand the concepts."
- JOHN THANGASAMY, UNITED STATES
Your Instructor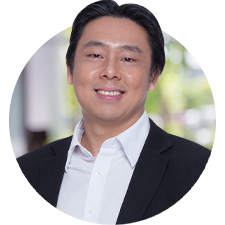 Adam Khoo is an award-winning Singaporean entrepreneur, best-selling author, and professional investor & trader. A self-made millionaire by the age of 26, he owns and runs multiple businesses with a combined annual turnover of $30 million. His business interests include corporate and financial educational seminars, learning centres and youth education. He is the co-founder of Adam Khoo Learning Technologies Group Pte. Ltd (AKLTG), one of Asia's largest training & education companies. In 2020, AKLTG was ranked among the top 29 Best SMEs in Singapore in the Prestigious Enterprise 50 Awards. He is also the founder and principal trainer of Piranhaprofits.com, one of the world's largest online financial training schools.
Adam holds an honours degree in business administration from the National University of Singapore (NUS). As an undergraduate, he was ranked among the top 1% of academic achievers and was a pioneer in the university's scholars programme. He is also a licensed Hypnotherapist and Master Practitioner and Trainer of Neuro-Linguistic Programming (NLP).In 2008, He was conferred the NUS Business School Eminent Business Alumni Award and NUS Outstanding Young Alumni Award 2011 for his exceptional entrepreneurial achievements. In 2008, Adam was also ranked among the "Top 25 Richest Singaporeans Under 40" by The Executive magazine.
Since 2002, Adam has touched the lives of over 5 million people in 124 countries through his live seminars, books and online training. As a renowned financial educator, Adam won the Most Preferred Investment Speaker award in 2016 and 2017, voted by thousands of retail investors at the ShareInvestor Awards. He also led his company to achieve ShareInvestor's Most Preferred Financial Educator award 5 times in 2013, 2014, 2016, 2017 and 2018. Adam is one of the most-watched financial mentors on YouTube with his videos clocking over 35 million views and close to 800,000 subscribers.
Adam has authored over 16 best-selling books spanning the topics of academic mastery, personal development, parenting, finance and entrepreneurship. His titles have sold over a million copies worldwide and been translated into 12 languages. His books include " I Am Gifted, So Are You", "Secrets of Self-Made Millionaires", " Profit from the Panic", " Master Your Mind, Design Your Destiny", " Winning the Game of Life" and " Winning the Game of Stocks".
His success story and achievements are regularly featured in regional media like The Straits Times, The Business Times, Today, Lianhe Zaobao, Berita Harian, Channel NewsAsia, Channel 5, NewsRadio 93.8, The Hindu, Malaysia Sun, The Star and on Vietnamese and Brazilian news. A life enthusiast with an unceasing passion for helping others, he believes that every person deserves to succeed in life. Today, he continues to inspire hundreds of thousands of people around the world through his books, videos and live seminars.
Course Curriculum
Welcome To Profit Snapper™
Available in days
days after you enroll
Lesson 1: Introduction to Stock Trading
Available in days
days after you enroll
Lesson 2: The Secrets To Consistent Trading Profits
Available in days
days after you enroll
Frequently Asked Questions
I am a complete beginner. Is this course suitable for me?
Yes! This course is suitable for both beginner and existing traders. Adam will start from the basics before moving into advanced trading strategies. Each video tutorial is created in a simple-to-understand manner for easy learning. What's more, with our lifetime access, you can always re-watch the videos as many times as you need.
I already have trading experience. Must I still go through the Stock Trading Course Level 1?
Yes, Stock Trading Course Level 1 is the pre-requisite. It covers all the essential skills that every trader MUST know to be consistently profitable. These include technical analysis, risk management and trading psychology — factors that can make or break your trades. Our Level 2 course strategies are built upon the crucial skills taught at Level 1, so it is vital that every trader knows the Level 1 concepts fully.
Is the strategy taught in this course enough to help me start profiting?
Yes! On top of trading essentials such as risk management and trading psychology, this course includes Adam Khoo's profitable strategy called the "Bounce System". You can apply this technique immediately in the markets to start making profits.
Which markets do your stock trading strategy work well in?
While this system has worked especially well for the U.S. stock market, some of our students have applied the same strategy in other markets with success.
Can I get any further discount?
The course fee you see on this page is already heavily discounted to make the course affordable for all traders across the world. Once you enrol for our course, you gain lifetime access where you can re-watch the videos as many times as you like at no additional fee. What's more, you can use our proprietary trading tools (worth USD 500) anytime with no subscription fee or hidden costs. This is truly a value-for-money deal you don't want to miss!
Can I pay in instalments?
We apologise that we do not offer an instalment plan now.
Disclaimer
Nothing in the Site and/or Service is to be construed as a solicitation or offer to sell capital markets products or financial advisory services, and is not to be construed as a source for any kind of professional advice (including but not limited to personal financial or investment advice). No consideration is made to your personal financial circumstances. You should always seek the advice of an appropriately qualified professional before making any financial or investment decision.
Past performance is not necessarily indicative of future results. Investment involves a potentially high level of risk, and may not be suitable for all persons. You may potentially lose some or all of your initial investment, or may even lose more than your initial investment. You agree that you are responsible for using your own judgment when making any investment, including but not limited to making yourself aware of and assessing all the risks associated with any investment as well as seeking advice from an independent financial or investment advisor.