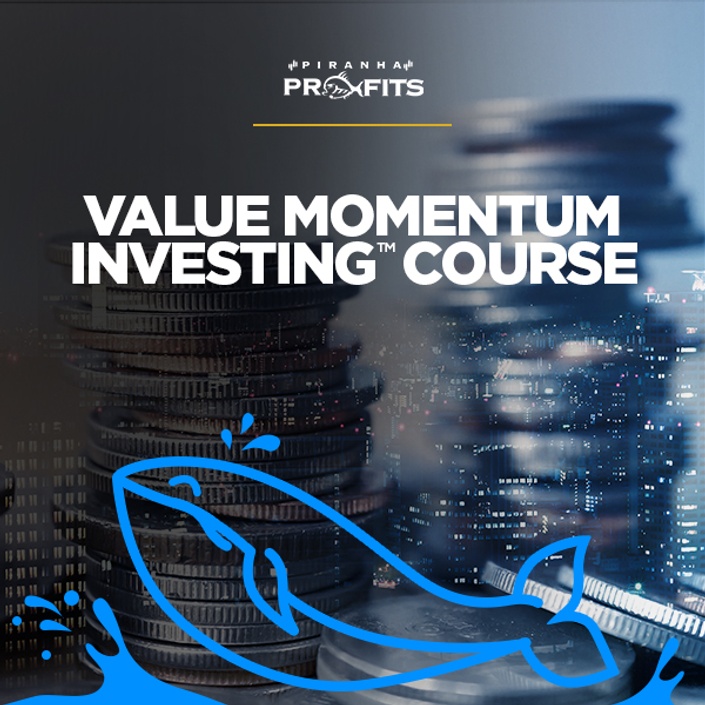 Value Momentum Investing Course: Whale Investor™
Learn to Build Your First Million-Dollar Portfolio... Even on an Average Income
Watch Promo
Course Overview
Whale Investor™ helps investors gain the confidence to profit in the stock markets, regardless of their current experience level.
Are you a trader? You'll learn to build a million-dollar portfolio that complements your trading plan… so you'll enjoy BOTH a monthly income and long-term passive profits.
---
No matter where you are in your investing journey right now… millionaire investor Adam Khoo will show you all the essentials you MUST know to become a profitable investor. Using the powerful Value Momentum Investing™ strategy, you will learn to extract profits from any stock market in the world.
Pumped with 12 hours of easy-to-apply video lessons, the Whale Investor™ course is your simplest way to investing success.
Your Instructor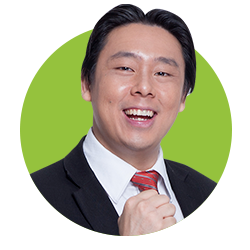 Adam Khoo is a professional stock, Forex & Options trader, award-winning entrepreneur, best-selling author and peak performance specialist. A self-made millionaire by the age of 26, he is the founder of the Piranha Profits online trading school. He is also the co-founder of one of Singapore's largest training & education companies, with business operations in Malaysia, Indonesia, Vietnam and the Philippines.
As a renowned financial educator, Adam won the Most Preferred Investment Speaker award in 2016 and 2017, voted by thousands of retail investors at the ShareInvestor Awards. He also led his company to achieve the ShareInvestor Most Preferred Financial Educator award in 2013, 2014, 2016 and 2017.
Adam is one of the most-watched trading mentors on YouTube, clocking close to 5 million views on his trading tutorials in just 2 years. In 2018, his channel ranked 12 on Feedspot's "Top 100 Trading Youtube Channels for Traders" and is one of the fastest growing trading channels with over 300,000 subscribers now.
Course Curriculum
Welcome To Whale Investor
Available in days
days after you enroll
Lesson 1 : Stock Market Basics: Getting Started
Available in days
days after you enroll
Lesson 2: Investing in Exchange Traded Funds (ETFs)
Available in days
days after you enroll
Frequently Asked Questions
I'm totally new to investing. Is this course suitable for me?
Yes! Adam is known for making complicated concepts simple to understand. In this course, he starts from the very basics like "What is a stock?" before moving to his advanced investing strategy. What's more, with our lifetime access, you can always re-watch the videos as many times as you need.
Which markets do your stock investing strategy work well in?
While Adam mainly uses U.S. stock market examples in the course, the VMI™ strategy is universally applicable to all stock markets such as the Hong Kong, India and Singapore stock markets. After all, the concept behind selecting strong companies is the same, no matter what country you're in.
Why is this online course not available for students in Singapore, Malaysia and Philippines?
Students in these countries can attend Adam's Wealth Academy™ live programme that covers the VMI™ strategy. The Whale Investor™ online course was specially created for students living outside of these countries who cannot readily attend the live programme.
What's the difference between the Profit Snapper™ stock trading course and this?
While both courses focus on the stock market, Profit Snapper™ teaches intraday and swing trading where your trading timeframe is shorter (within days or weeks), and uses a pure technical method. Whale Investor™ teaches the VMI™ strategy, which combines fundamental analysis (how to pick good companies) with technicals (how to enter and exit at the best time), to help you build sizeable annual profits.
Will there be a Level 2 course after this?
No, Whale Investor™ is a complete course on its own. With 11 comprehensive video lessons, it's fully worth your money.
Is the strategy taught in this course enough to help me start profiting?
Absolutely! We've taught the VMI™ strategy for over a decade and thousands of students have benefited from it.
Is this course conducted by Adam Khoo?
Yes, 100% of it! In fact, this entire course and strategy was created by Adam and you won't find a similar course anywhere else 😉
Can I get any further discount?
The course fee you see on this page is already heavily discounted to make the course affordable for all investors across the world. Once you enrol for our course, you gain lifetime access where you can re-watch the videos as many times as you like at no additional fee. What's more, you can use our trademark investing tools (worth USD 400) anytime with no subscription fee or hidden costs. This is truly a value-for-money deal you don't want to miss!
Can I pay in instalments?
We apologise that we do not offer an instalment plan now.
DISCLAIMER:
1. The service provided in the site, Value Momentum Investing™ course: Whale Investor™, is not available for purchase in Singapore, Malaysia and the Philippines. No exceptions are allowed. 2. Should users utilise other methods, such as, VPN to bypass the security settings our site, Piranha Ltd can remove your access and refund your course fees paid with no warning. 3. Users who have made payments will be refunded and access will be removed without warning if they have violated terms of service. 4. Past performance of any trading system or methodology does not necessarily indicate future results. 5. Piranha Trade Alerts are provided for educational purpose and is not investment advice. 5. Piranha Profits, its board of directors, officers, employees or consultants do not guarantee performance will be profitable or will result in losses. 6. Piranha Profits shall not be held liable for any partial performance, damage to equipment or non-performance of any of its obligations under Piranha Profits Terms & Conditions that is beyond Piranha Profits' control, including factors like failure of transmission, communication or computer facilities. 7. [Piranha Profits] is the sole legal and beneficial owner of all intellectual property rights in relation to the training programme(s) herein ("Intellectual Property Rights"). Any unauthorised reproduction without the written consent of [Piranha Profits] will be considered an infringement of the Intellectual Property Rights of [Piranha Profits]. For the purposes of this agreement, intellectual property rights include (but are not limited to) training materials, training programmes, seminars, video recordings. 8. You must not directly, or indirectly conduct, advertise, promote or solicit any business activity in competition with Piranha Profits and all/any of its associated programmes and offers, otherwise, Piranha Profits reserves the right to revoke your participation and terminate your privileges in Piranha Profits and all/any of its associated programmes and offers, including any specified support.