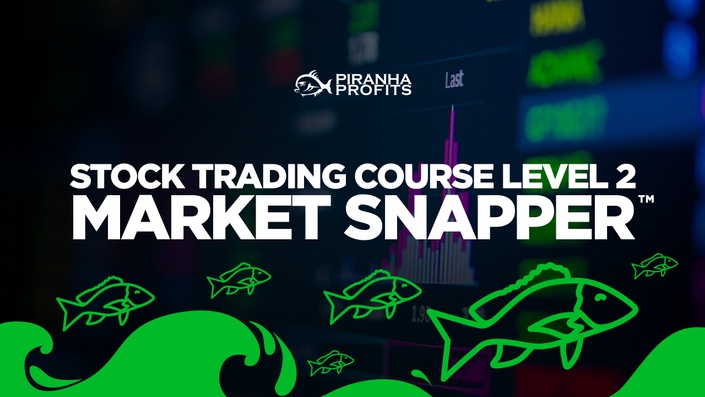 Stock Trading Course Level 2: Market Snapper™
Discover the Secret to Boosting Your Stock Trading Profits… Regardless of Market Conditions!
Are you trading in the markets, but find it hard to break through your current level of profits?
Chances are, you are relying on that one or two strategies that work only in certain market conditions. But since the markets don't always go the way we want, it's hard to find perfect trade setups consistently, isn't it?
If you are tired of waiting for the next setup to arise while other traders continue to profit, it's time to increase the number of stock trading strategies on your belt!
Be sure to read on as we reveal to you 5 highly profitable strategies that our students use to boost their stock trading returns..
Course Overview

Question: How are top traders able to profit consistently all year round, regardless of bull, bear or sideway markets?

Some people believe in the myth that top traders have ONE sure-win strategy that makes them money in any condition. If such a holy grail existed, our streets would be lined with billionaires, wouldn't it?
In fact, pro traders are armed with the opposite — they have an arsenal of trading strategies that they use flexibly in different market conditions.
Market Snapper™ is an advanced stock trading course that gives traders an arsenal of powerful swing and day trading strategies so you can find strong trade setups in any market condition.
Packed with over 16 hours of Adam Khoo's never-revealed trading techniques, Market Snapper™ is the boost you need to take your stock trading profits to the next level.
Invest just once and benefit from for a lifetime with Piranha Profits Traders Support System

Lifetime Access
Watch anywhere, anytime, as many times as you want!
Access to Private Telegram Discussion Group (Worth USD 1,200)
Discuss trade setups daily with like-minded traders!
Proprietary Trading Tools (Worth USD 500)— Lifetime Access, No Hidden Fees

9 Complete Lessons, 16+ Hours of HD Video Content
Everything you need to know to start profiting
Downloadable Course Notes

Dedicated Email Support
Get your questions answered by Adam Khoo and his team
You'll Learn to Boost Your Stock Trading Profits with These Powerful Strategies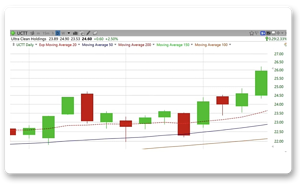 MOMENTUM TREND TRADING
Learn how to screen for retracement and breakout trade setups, and select the best Momentum Value Rotation stocks for high probability trading.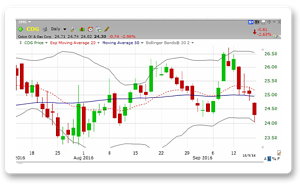 COUNTER-TREND SWING TRADING: CAPITULATION AND BOLLINGER MEAN REVERSION


Discover how to capitalise on misplaced fear and greed in the market and extract profits in situations where most novices are clueless.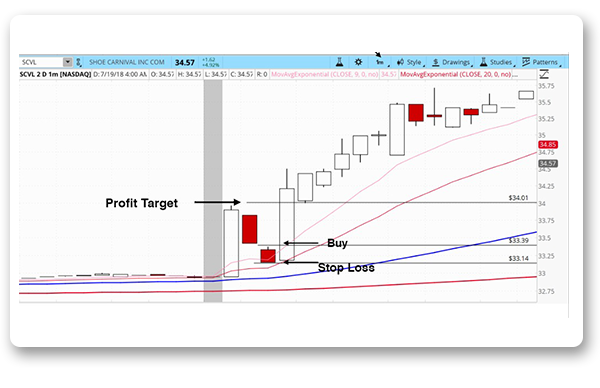 DAY TRADING: GUNS STRATEGY
Learn how to score profits within minutes with this powerful scalping technique that doesn't require tiring hours of chart monitoring.
Rave Reviews, Prove Results
"Highly Recommended Should You Want to Become a Professional Trader"
The techniques you learn here are good and easy to understand if you put 100% effort into it. Adam is an amazing teacher and explains all details in a very simple way. His videos are very helpful and I would recommend you to watch these in order to become a better trader. His course has changed my life. What I learned is now my daily activity and I enjoy it each day.
- KENNETH KHO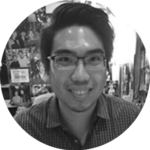 "Achieved Double-Digit % Returns within 6 Months"
The return on investment of this course is very high – I'm making back the course fees paid in slightly less than 3 months. What's more important is that I'm making consistent returns month on month just by simply following the rules and being emotionally detached from each and every trade. I enjoy this process so much that I can see myself doing this full-time in the near future. Thank you Adam. You have made a difference in my life.
- BRIAN TOH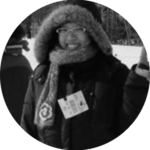 "Average of 4% Returns Per Month"
In the past 6 months, I got an average of 4% returns per month. The psychological aspects covered in the course were consistently reiterated and I feel motivated to continue this journey towards my goal of financial freedom. With the proven positive expectancy, I believe I'm on my way to consistent performance. Really appreciate it!
- NG KIAN YIN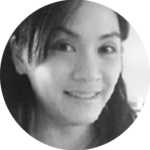 "In 7 Months, My Net Return Is 32%"
Despite 2015 being a volatile year where most major markets ended negative, I continued trading using Adam's system. I let the setup take care of itself and stuck to the rules. In 7 months, my net return is 32.2%. I have learned that trading is not a get-rich-quick scheme. It does require discipline, patience and hard work to get to consistent results. Attending your course was the best investment I ever made and I can never learn this from anywhere else.
- GERALDINE CHOONG
Your Instructor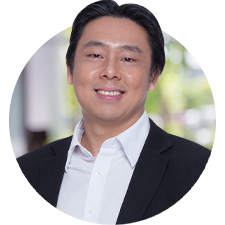 Adam Khoo is an award-winning Singaporean entrepreneur, best-selling author, and professional investor & trader. A self-made millionaire by the age of 26, he owns and runs multiple businesses with a combined annual turnover of $30 million. His business interests include corporate and financial educational seminars, learning centres and youth education. He is the co-founder of Adam Khoo Learning Technologies Group Pte. Ltd (AKLTG), one of Asia's largest training & education companies. In 2020, AKLTG was ranked among the top 29 Best SMEs in Singapore in the Prestigious Enterprise 50 Awards. He is also the founder and principal trainer of Piranhaprofits.com, one of the world's largest online financial training schools.
Adam holds an honours degree in business administration from the National University of Singapore (NUS). As an undergraduate, he was ranked among the top 1% of academic achievers and was a pioneer in the university's scholars programme. He is also a licensed Hypnotherapist and Master Practitioner and Trainer of Neuro-Linguistic Programming (NLP).In 2008, He was conferred the NUS Business School Eminent Business Alumni Award and NUS Outstanding Young Alumni Award 2011 for his exceptional entrepreneurial achievements. In 2008, Adam was also ranked among the "Top 25 Richest Singaporeans Under 40" by The Executive magazine.
Since 2002, Adam has touched the lives of over 5 million people in 124 countries through his live seminars, books and online training. As a renowned financial educator, Adam won the Most Preferred Investment Speaker award in 2016 and 2017, voted by thousands of retail investors at the ShareInvestor Awards. He also led his company to achieve ShareInvestor's Most Preferred Financial Educator award 5 times in 2013, 2014, 2016, 2017 and 2018. Adam is one of the most-watched financial mentors on YouTube with his videos clocking over 44 million views and close to 800,000 subscribers.
Adam has authored over 16 best-selling books spanning the topics of academic mastery, personal development, parenting, finance and entrepreneurship. His titles have sold over a million copies worldwide and been translated into 12 languages. His books include " I Am Gifted, So Are You", "Secrets of Self-Made Millionaires", " Profit from the Panic", " Master Your Mind, Design Your Destiny", " Winning the Game of Life" and " Winning the Game of Stocks".
His success story and achievements are regularly featured in regional media like The Straits Times, The Business Times, Today, Lianhe Zaobao, Berita Harian, Channel NewsAsia, Channel 5, NewsRadio 93.8, The Hindu, Malaysia Sun, The Star and on Vietnamese and Brazilian news. A life enthusiast with an unceasing passion for helping others, he believes that every person deserves to succeed in life. Today, he continues to inspire hundreds of thousands of people around the world through his books, videos and live seminars.
Course Curriculum
Welcome To Market Snapper
Available in days
days after you enroll
Let's get started with our Discord Community
Available in days
days after you enroll
Part I: Momentum Trend Trading [Lesson 1 to 4]
Available in days
days after you enroll
Frequently Asked Questions
I am a complete beginner. Is this course suitable for me?
No, this course dives straight into advanced trading techniques. If you are new to trading, you can build your trading foundation skills with Stock Trading Course Level 1: Profit Snapper.
I already have trading experience. Can I go straight for the Stock Trading Course Level 2?
Stock Trading Course Level 1 is the pre-requisite. It covers all the essential skills that every trader MUST know to be consistently profitable. These include technical analysis, risk management and trading psychology — factors that can make or break your trades. All our Level 2 course strategies are built upon the crucial skills taught at Level 1, so it is vital that you enrol for Level 1 before proceeding to Level 2.
Which markets do your stock trading strategy work well in?
While this system has worked especially well for the U.S. stock market, some of our students have applied the same strategy in other markets with success.
Can I get any further discount?
The course fee you see on this page is already heavily discounted to make the course affordable for all traders across the world. Once you enrol for our course, you gain lifetime access where you can re-watch the videos as many times as you like at no additional fee. Many of our students have made back multiple times of their course fee after applying our profitable trading strategies. This is truly a value-for-money deal you don't want to miss!
Can I pay in instalments?
We apologise that we do not offer an instalment plan now.
Disclaimer
Nothing in the Site and/or Service is to be construed as a solicitation or offer to sell capital markets products or financial advisory services, and is not to be construed as a source for any kind of professional advice (including but not limited to personal financial or investment advice). No consideration is made to your personal financial circumstances. You should always seek the advice of an appropriately qualified professional before making any financial or investment decision.
Past performance is not necessarily indicative of future results. Investment involves a potentially high level of risk, and may not be suitable for all persons. You may potentially lose some or all of your initial investment, or may even lose more than your initial investment. You agree that you are responsible for using your own judgment when making any investment, including but not limited to making yourself aware of and assessing all the risks associated with any investment as well as seeking advice from an independent financial or investment advisor.